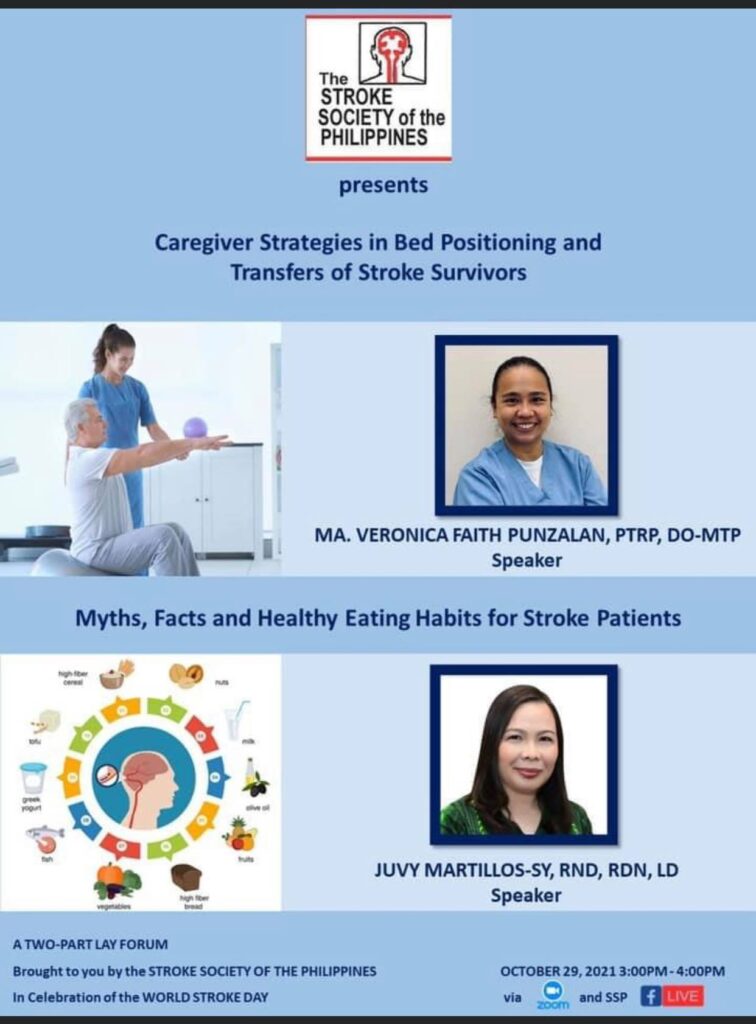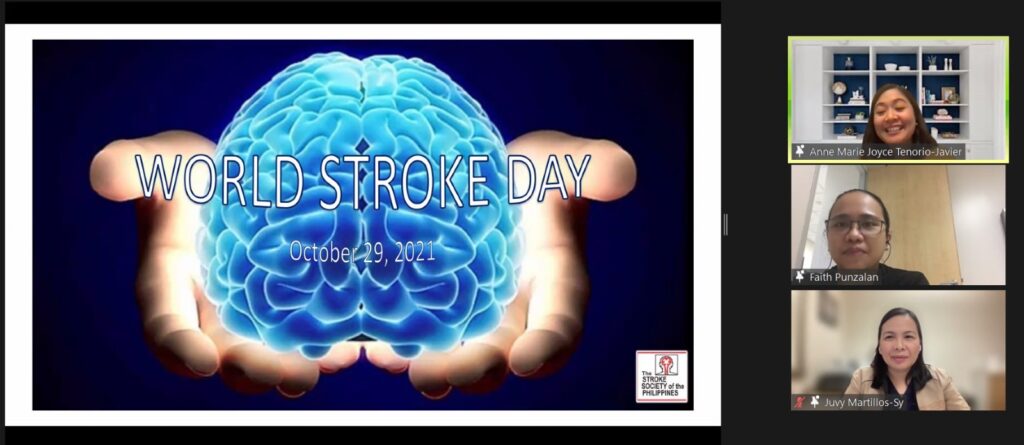 SSP World Stroke Day Lay Forum
October 29, 2021
The Stroke Society of the Philippines celebrated World Stroke Day on October 29, 2021 with a Lay Forum via ZOOM Webinar and live streaming on SSP Facebook page.  These were the topics discussed:
Caregiver Strategies in Bed Positioning and Transfers of Stroke Survivors: Ms. Ma. Veronica Faith Punzalan, PTRP, DO-MTP (Speaker)
Myths, Facts and Healthy Eating Habits for Stroke Patients: Ms. Juvy Martillos-Sy, RND, RDN, LD (Speaker)
Dr. Anne Marie Joyce Tenorio-Javier, Board Member of SSP moderated the webinar and entertained questions from the participants.
The response of the webinar was very encouraging and a sequel might be in the offing.
The Stroke Society of the Philippines has just concluded The Stroke Nursing Symposium 2021, October 27, 2021 via ZOOM.  This is in celebration of World Stroke Day 2021.
The Symposium entitled, "Stroke Nursing Care: Empowering Nurses and Strengthening Nurse's Roles in Stroke Management" was attended by almost 1000 participants nationwide.
The topics ably discussed by our panel of experts were:
The Nurse in the Stroke Team and Nurse's Role in Thrombolysis by Dr. Johnny Lokin, MD

NIHSS: What, Why, How? By Dr. Hazel Gaile Barrozo-Laguadia, MD

Nurse's Role in Pre-Hospital, Acute and Post-Acute Stroke by Ms. Diana Jean Serondo, RN

BEFAST for Stroke Detection, FESS Protocol for Post Stroke Care by Ms. Joanne Tumapang, RN
CPD units were applied and attendees will be given their Certificates via email.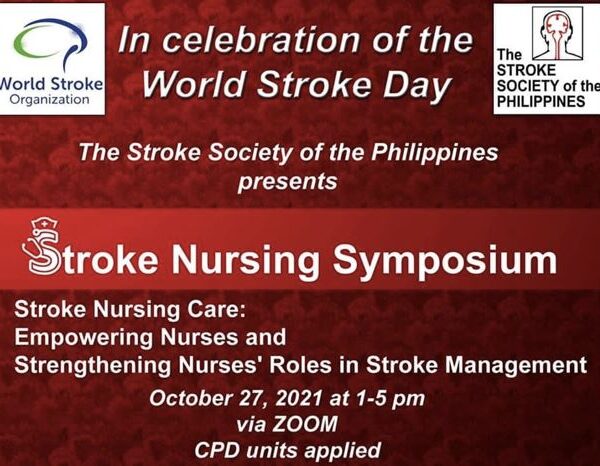 The 22nd Annual Convention entitled, STROKE: Revisiting the Basics, Unlocking New Strategies was successfully attended by over a thousand doctors, nurses, physical therapists and lay people from August 18-20, 2021 through Docquity.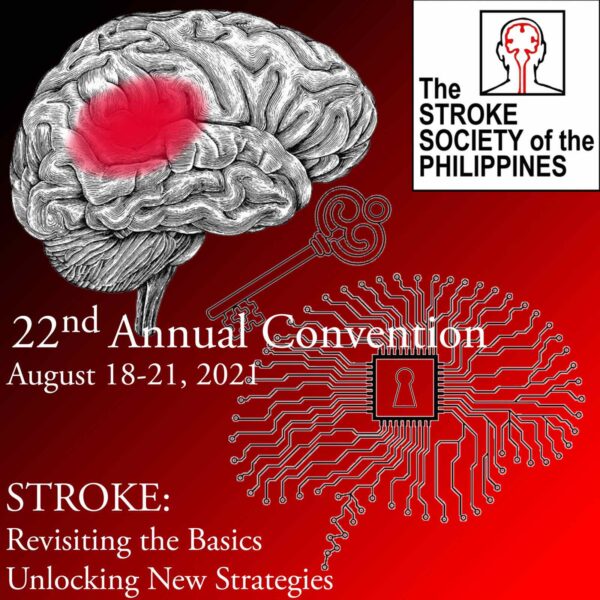 SSP streamed live its first ZUMBLAST, Zumba Laban Sa Stroke On August 21, 2021, at 9:00 am over at the Stroke Society of the Philippines and Stroke Manila Facebook pages.  Watch out for more Zumblast sessions.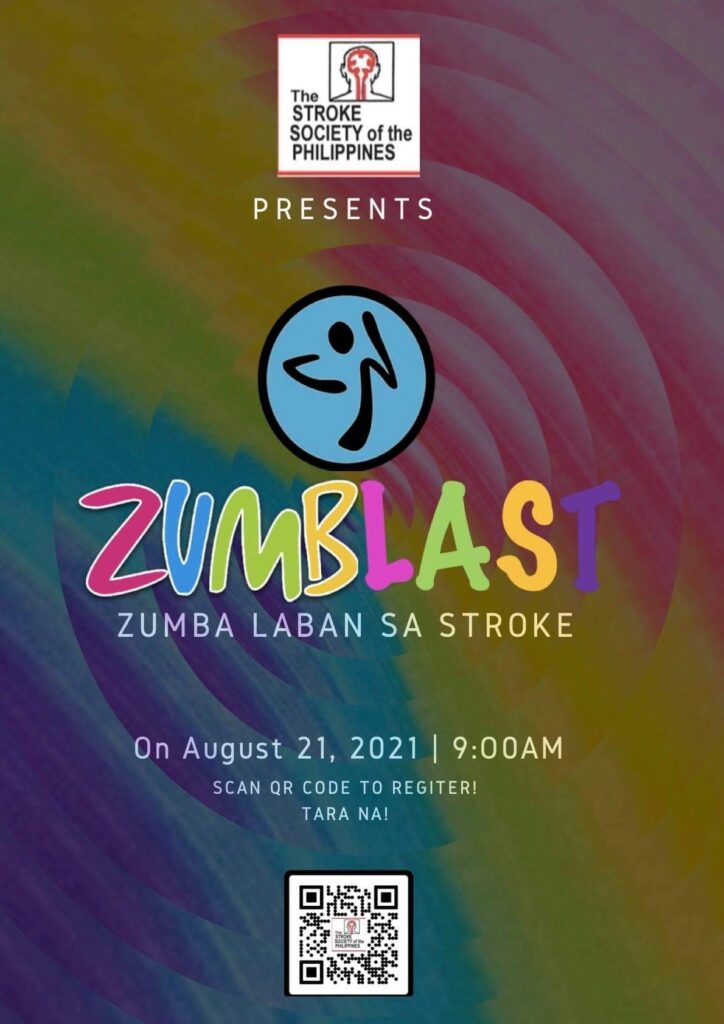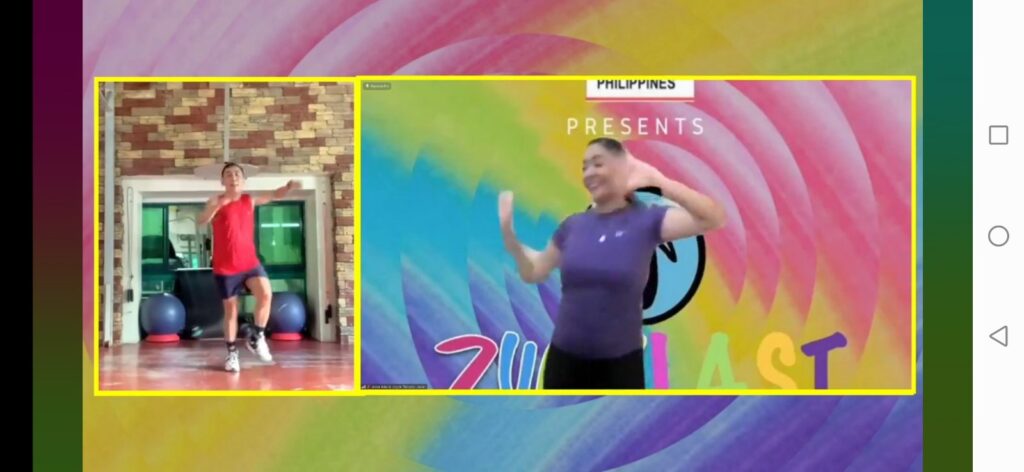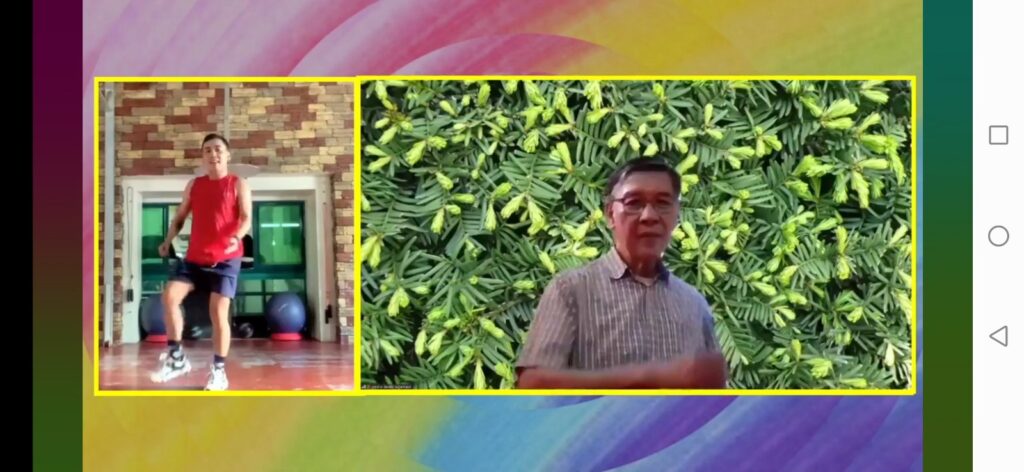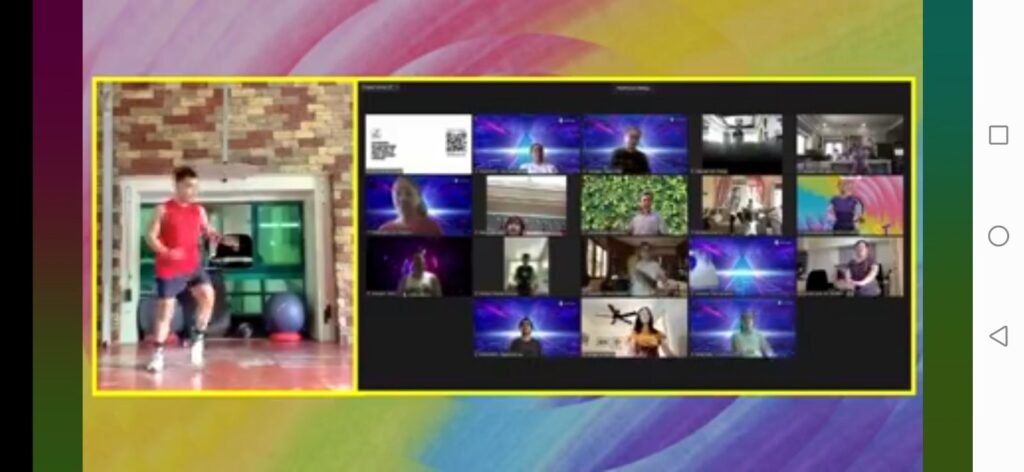 SSP launched its first "BTS, #SanaOlwagMaStroke" Lay Forum on Stroke, Hypertension and Diabetes. This was streamed live over at the Facebook Pages of Stroke Society of the Philippines and Stroke Manila.
More lay fora will be lined up to provide and disseminate information to the general public on Stroke Prevention, Diagnosis, Treatment, Rehabilitation and Stroke Care.
This was brought in cooperation with Angels.